62791620cf09952bcb356809-regular
Electric Sterilization Shoe Dryer. Eliminate Bad Odor and sanitize Shoes
Product Description:
Brand Name: XIAOMI
Size: 170mm x 71mm x 29mm
Power (W): 20w
Voltage (V): 220V
Type: CN Plug
Color :White / Purple
Model: Zero-one Shoe Dryer
Material: ABS UL94 VO ( High Flame Retardant Enclosure)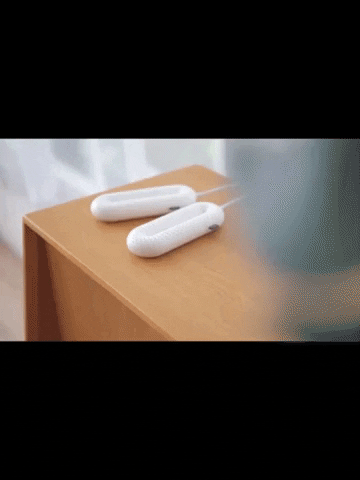 Precautions:
1, Avoid storing shoes with water inside into this product
2. Do not allow children to play or use the electrical products
3, Please placed this product on the ground away from any flammable materials!
Instructions:
Please place damp shoes into this shoes cabinet dryer. Slight damp shoes may take up to one hour for it to dry, and for wet shoes, it will take up more than three hours, otherwise you can leave the wet shoes in overnight for drying.
2,70 degree long lasting heat can be used to dry general material made shoes. However Please prohibit the use of this product on special material shoes!
Function; drying, eliminate bad odor and sanitize shoes! Protecting your shoes from humidity! Your feet have never felt this comfortable before !
High quality cable: can withstand 20KG strength in pulling to prevent disconnection during use!
Heat resistant tough surface: smooth finishing touch, resistant to high temperatures and compressed to make sure the cabinet is not easily breakable!
360 degree all rounded heat! Vertical and horizontal air-holes in cabinet to ensure an even distribution of heat!
PTC heat generator, long lasting high temperature! Precise temperature control, to prevent over heating !
Main Features :
360° Drying 
Constant Temperature Heating
High Temperature Resistant Materials
PTC Continues to Heat up
Qualified Plug Connecto
Timing Open & Close
Package Include :
1 x Shoes Dryer
1 x Manual
1 x Packaging Box
Electric Sterilization Shoe Dryer. Eliminate Bad Odor and sanitize Shoes